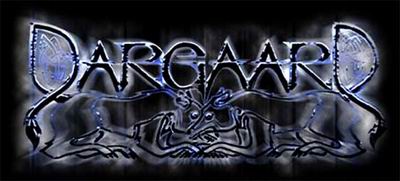 Hi from Turkey...Nice to hear from you....I hope everything is ok over there...
Greetings back from Austria, everything ok here, got some nice rainy weather after the 37 degrees massacre;-)

First of all,how is Dargaard now? It has been long time,we havent heard anything about that...
Dargaard layed on ice for a time now, from time to time i played with some new themes, but due to the problems in releasing the new dominion III album and my fulltime job i was very busy elsewhere. But at the moment I´m again composing music for Dargaard, got some songs done, some others are just in the phase where single melodies are done - I´m working on it.

Is there any new plans for Dargaard's future? Any recorded material or something,is there anything ready for a release?
ATM nothing is ready for a release, it´ll still take some time to get the new material so far that i´m satisfied with - only to speak about the instrumental part - we didn´t even think about the vocals yet.

"Rise and Fall" - your latest release - was out in the year of 2004...Then 2 years break,upto now...What is the main factor of this delay? Or is this really a delay?
If you compare the span of time where the first 3 Dargaard albums were released and then Rise and Fall and now we have 2006 and I don´t have an album ready - yes, one could say that´s a slight delay. But i don´t have a hurry in releasing music, i don´t have to live from the sales nor from live performances, so I say I´m doing the music more relaxed now. with the trilogy i had a kind of inner unrest, there was something that wanted out of me the whole time. Now i found a bit rest in myself. of course this delays the release of new music. Besides that i have a fulltime job which got really stressy the last years and i simply don´t have the same time left for music as before - growing older;-).

Dargaard has a good distrubution whole in the world.This is also releated with Napalm Records.Is the dial still lasting for upcoming releases?
Erm - i hope so?!the contract lasts at least for one more release.

I know that you both are not interested with only Dargaard's music making,you have some other projects also..But we all can see that,Dargaard's music was also released with the other projects at same time in the past..And the question is,do you feel that Dargaard is a little bit forgotten now?
Hm, forgotten by the fans? I don´t think so - i just opened a myspace site for dargaard(i know...) to see if there are still people which are interested in that music we make, not only the "old" fans - and i can say yes, there is still interest in what we are doing.

While talking about the other bands of you,what's new? I guess you are more busy about "Dominion III" nowadays....
No, not really, i did the whole music for the next dominion III release and recorded a demo with 3 songs and sent it to various labels, but none of them even answered -hum...but i got many good reactions from the listeners, so the material cannot be that bad haha.
actually i´m trying to complete the album this or next year and release it by myself. shit on labels and artist contracts...

Whats the main factor of creating these other projects? Are they growing with some tunes which dont fit with Dargaard's music?Is it like that or something else?
Yep, in the beginning of dargaard i had some more futuristic sounds in the music, but i always had the feeling that they´re not fitting to what i´d like to express with dargaard, that medieval, fantasy and mythologic inspired tunes. so i experimented with something that was completely electronic sounding and dominion III was born.

After making 4 great albums,Dargaard fans are awaiting some more for sure...If there will be a release in the future,how strong will it be? Can we say,Dargaard's success will continue again?
Ha, about every album we released the press said it was better as the one before, but some fans still like "eternity rites" better than our newer releases...for me the releasei´m working on is the best one, because it´s always exciting do do something new - otherwise i could lay it down and do someting else...

I think it is common idea,when we see the name Tharen in somewhere,directly we are looking for Elizabeth's name..I hope this unity lasts for eternity..How is working with each other?
We had our hard times haha...but in general it works out very good. elisabeth is somkind of perfectionist, and i have my concrete visions of how Dargaard has to sound.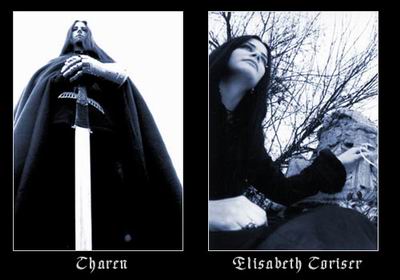 As in the past,you both were in different releases of the bands like Abigor,Graumahd,Antichrisis and etc..Will we see you again in different bands' line-up or session part in the future?
Hm,the last things i did for other bands are an intro for Astriaal´s "Renecant Misanthropy"and the vocals and lyrics for Nocternity´s 7" "times of mist", besides that i´m still (or again) active with Amestigon, we got a now rehearsal room and are planning a new release. but time will tell. in general i´m not involved into other people´s bands that often. Elisabeth is working on her own project which will contain accoustiv guitar, strings, etc and of course her vocals, but she isn´t involved into other projects yet too.

I think,as a musician,you are still interesting in world metal scene also..Most of bands are changing their ways for popularity and earning much more money.We can see lots of examples nowadays..So,how Dargaard will be affected with this changing? What do you think?
We will be not affected. as i said above i got a job. and this with good reason. it gives you freedom to make the music you want to.

Austria has a great scene of music I think.There are great bands.As one of them,how do you feel about that?
No idea, i´m still in loose contact with Michael and Richard from Summoning, but that´s all. i don´t have a special feeling about that.

As a well-known band,you might get lots of mails and packages coming from unsigned underground bands for critizing.What do you think about underground bands?
Hm, i still see dargaard being underground, so it´s not the way someone would ask me about my opinion and takes that for god´s answar. if someone sends me his or her music i simply tell what i think about. and i already heard great music with much potential in this way!

And last...
Hm..Nothing
Thank you for answering,nice talking...Good luck...
Thanks to you for doing this interview with me.
Regards,
Tharen