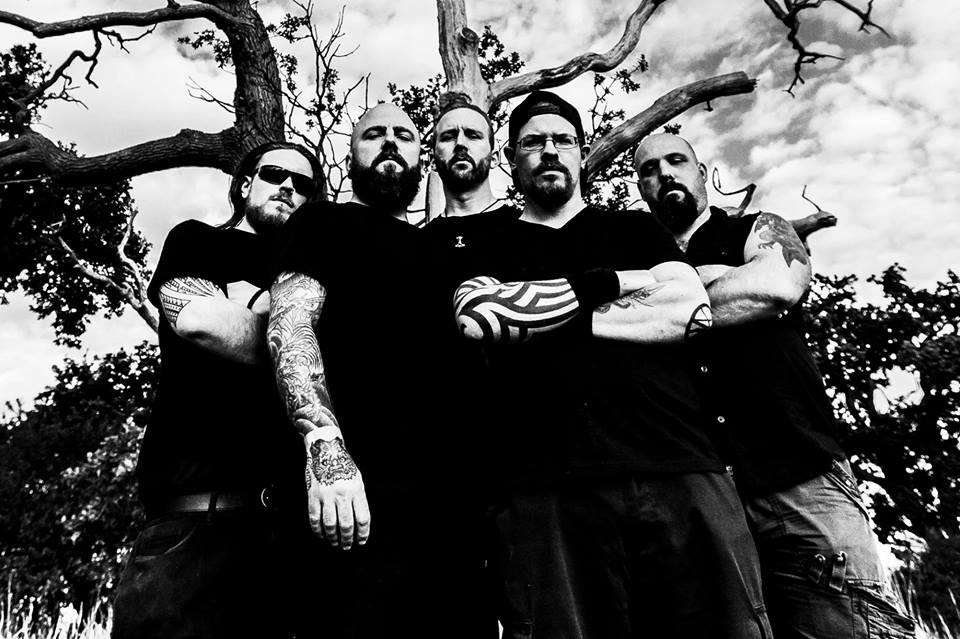 Written and directed by guitarist Lee James Appleton, and brought to life by the talented Danny B of HVR Video, …FOR ALL THE DAEMONS ARE HERE is, in Appleton's own words "a short art film, influenced by surrealist, psychological cinema, rather than a traditional Heavy Metal performance video. It follows a nameless protagonist who walks the path of sin, whose soul is plagued by habitual scepticism and desires a way out of his anguish to reach a more meaningful, divine existence"
Vocalist Stephen John Tovey adds "When it came to choosing which track to represent our album with '…Daemons' was the lead candidate. It is a tale of pride coming before a fall. It also unveils a central feeling throughout the world within 'Our Father'; that Earth is in fact Hell, all while inspiring Lee's paranoiac internalising of the themes from which he created the powerful visuals you see accompanying our potent anthem."
OUR FATHER, which landed at #5 in Kerrang's '9 Extreme Metal Albums You'll Need in 2016', consists of 10 blistering tracks that discuss the concept of Satan as a creation of God, and the subsequent downfall of their relationship.
THE KING IS BLIND boast an impressive heritage, with members drawing from a wealth of experience in CRADLE OF FILTH, NEW MODEL ARMY, EXTREME NOISE TERROR, and ENTWINED. Fresh from a bludgeoning performance at Damnation Festival, and their recent UK run with Winterfylleth, the band hold an impressive set of notches on the touring post, including Temples, HammerFest and Bloodstock festivals, alongside support to Fen. The band are pencilling in further dates for early 2016 which will be announced soon.