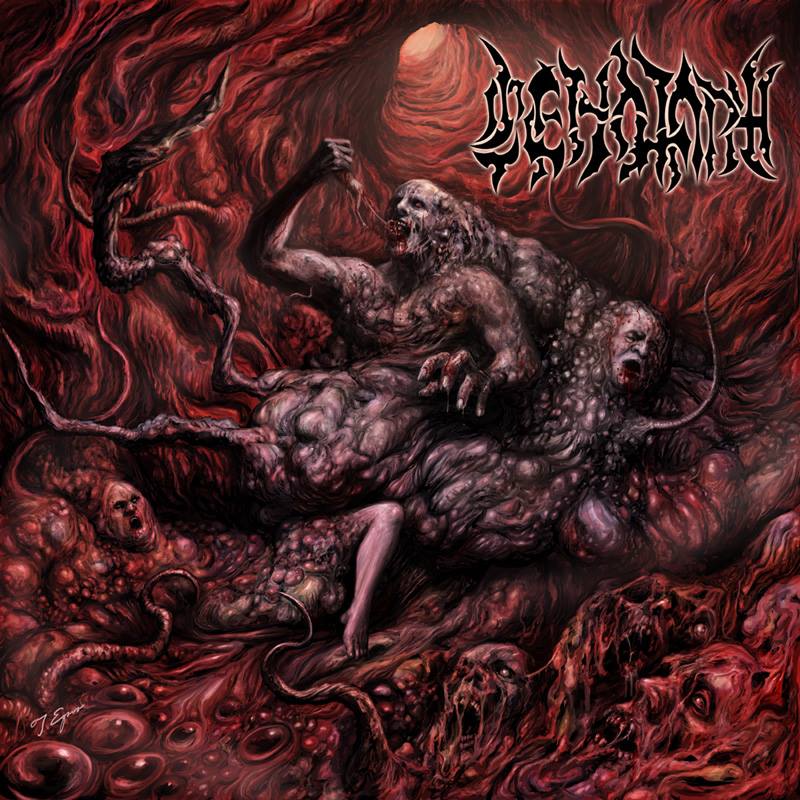 CENOTAPH's new album is called 'PERVERSE DEHUMANIZED DYSFUNCTIONS' Artwork and Tracklist Revealed!
Turkish death masters Cenotaph has ready for their 6th full-length will officially released on summer 2017 through Sevared Records - Coyote Records - Hammer Muzik .
The artwork has been created by Toshihiro Egawa ,Album Recorded Mixed and Mastered at DTH Studios Moscow Russia
'PERVERSE DEHUMANIZED DYSFUNCTIONS' tracklist:
1. RANCID GLUTTONOUS MORBID OBESITY
2. ASPHYXIATED EMBRYONIC ABNORMALITIES
3. PARASITIC WORMS - PRENATAL CRANIAL DEFORMATION
4. SYNDROMES OF DEADLY ENDOGENOUS INTOXICATION
5. ANTAGONY OF EMBRIOTOMIA
6. MULTI-ORGAN FAILURE EPIDEMIE
7. DISMEMBERED UNBORN SPECIES
8. PERVERSE DEHUMANIZED DYSFUNCTIONS
Additional Info :
Hammer Music will releasing also 12 inch Vinyl version of new album.
Prepare yourself for mega brutality!!