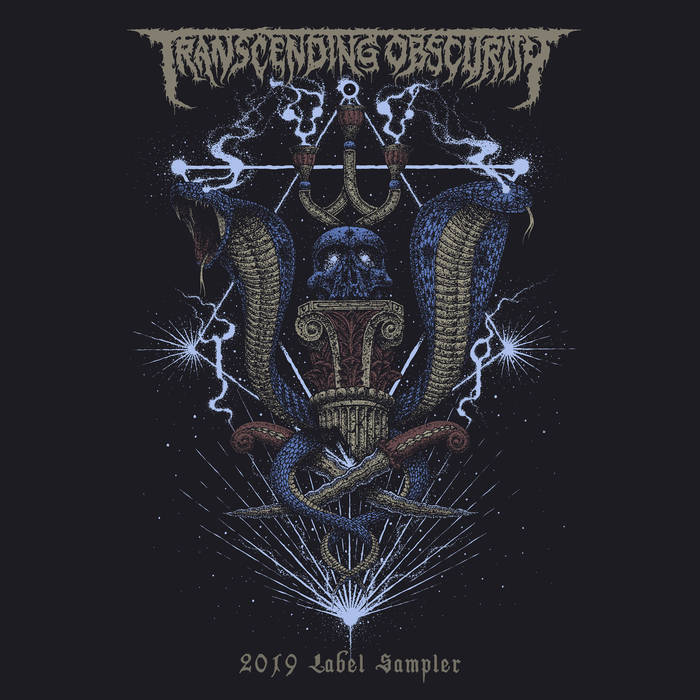 Indian-based underground label Transcending Obscurity Records has launched its sampler for 2019 consisting of 50 songs that you can get for free or by paying what you want. You can check out all this new stuff by the label via the Bandcamp player below.
Label owner Kunal Choksi stated: "This is our most ambitious sampler yet. It includes many new signings that we've worked hard on and which we hope you will enjoy. These are but songs off some very good albums to serve as a microcosm for what's to come. It's going to be our biggest year without a shadow of a doubt. Like before, it starts off with the focus on death metal and grind, then to some very selected black metal and lastly, slowing things down in style with some expansive doom metal from all over. Each band brings its own sound to the sampler, further enhancing the overall appeal of what we're striving to achieve with the label, working with variety and depth culled from the underground and taking it higher. The keyword here is 'emerge' and if any of these acts get better noticed after we're done with it, our purpose will have been achieved.
"This is a pay-what-you-want compilation and any amount that is donated will be used towards the making of the upcoming hoodies and merch which has the fantastic front and back artwork exclusively created by the Italian designer View From The Coffin. We will also be looking forward to upgrading our packaging and offering more goodies with these artworks in the new year."