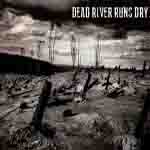 Eigenproduktion - 2012 - Australia

Recently I reached a demo of a still young bands from Australia. Only since this year musically active under the name DEAD RIVER RUNS DRY they released some time ago their debut demo "Winter".

Thereby the gents doesn't deal demure with the music. Here is played real Black Metal of the year 2012. Solid pitch-black musical basic frameworks by a powerful drumming and rock-solid riffs. But, DEAD RIVER RUNS DRY doesn't remain stubborn in the black area. The demo receives independence and agility by some little experiments and trips to more musical realms without however make too much leeway of the actual aim. By the addition of growls the darkness and endless hate of the all in all four songs remain retained. Skilful jointed musical parts make "Winter" to an innovative and nevertheless gloomy demo. The listener is taken along in dark worlds of the apocalypse without hope for cure and reversal. The songs go forwards and receive by the use of different tempi also within one song additional hardness. I think "Winter" is a very successful demo which you should have in your shelf!!!!