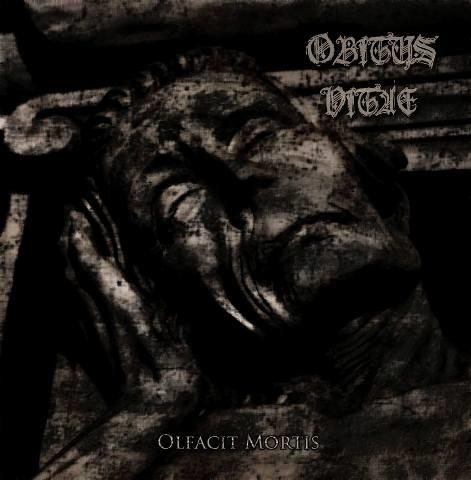 Self Releasd Album-2013- Spain

The Spaniard Armando Luiz might be some of you known of SERVI DIABOLI. He recently brought his opus "Olfacit Mortis" to the black nation with his 1-man project OBITUS VITAE.
Here is celebrated Old School Black Metal. Thereof OBITUS VITAE renounces of loud, fast tones. The all in all nine songs indeed all move in the mid tempo area. But the speed is here obvious scaled down. Pitch-black riffs which can also be once halting unite with various musical speckles to an ominous musical alliance. You can even hear here classical music with contrabass as well as keyboard pasages which gives the production a certain exclusivity. But, no fear! The next moment the black mischief descends again on the listener. The production receives variability and dynamics by the game with tempi and melodies. Each song is different, but they have all its melancholic basic nature. Dark worlds full of hate and pain emerge which are very intense and depressing. The very emotional growls still reinforce this mood. The listener is pulled into a profound abyss whose undertow he can't dodge. Therefore it is a not commonplace Black Metal production which is offered to the listener. The lyrics are nearly all written in Latin language which is alone already pretty unusual. Very ambitious recorded I can only recommend "Olfacit Mortis".